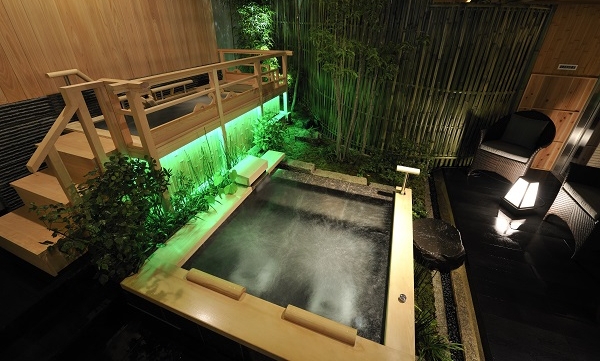 Pillow
A log shaped pillow may be placed to further make bathing a relaxing experience.
The frame may also be manufactured in a rounded shape for this same purpose.
Backrest
The backrest enables one to relax while reclining the body in the bath. This option will conform to your bathtub's shape (and other functions) upon its order.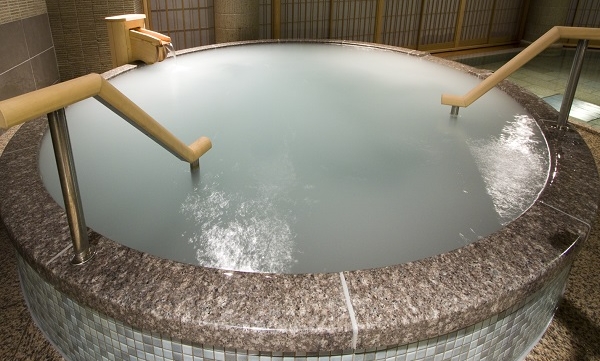 Handrail
Used to support one when entering the bath. The 3 standard shapes are: the Torii Gate Shape, the 'he' へ Shape, and the T Shape.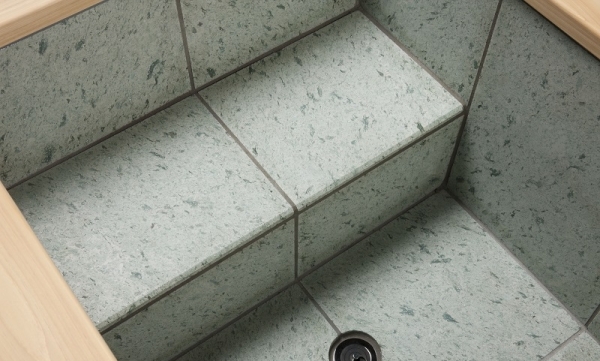 Step
Not only can this be used to make entering and getting out of the bath much easier, it can also be used as a way to save water, as well as an area to install a reheating/cleaning furnishing (used in various types of baths).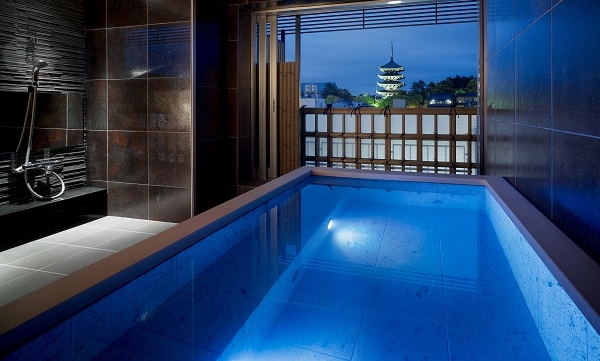 Underwater Illumination
The beautiful illumination by the light's tracks beneath the water provides a unique and almost magical feel to the bathtub. The light working together with the very fine bubbles of a 'silk bath' or the vibrating bubble machine gives the bath a unique synergy. (The light sources are LED and 2 types of optical fibers)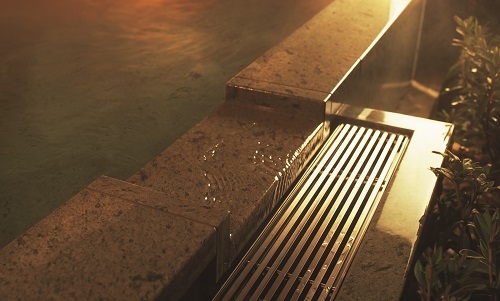 Overflow System
Any overflowing water is led to a drain covered with small slits (called the 'grating') by the bathtub's frame, and is collected in an overflow recovery box. This small detail can raise the satisfaction in one's bathing experience.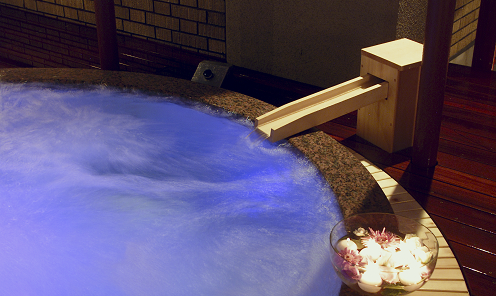 Vibrating Bubble Machine
One can relax as the body is massaged through the luxurious small bubbles blown from the machine.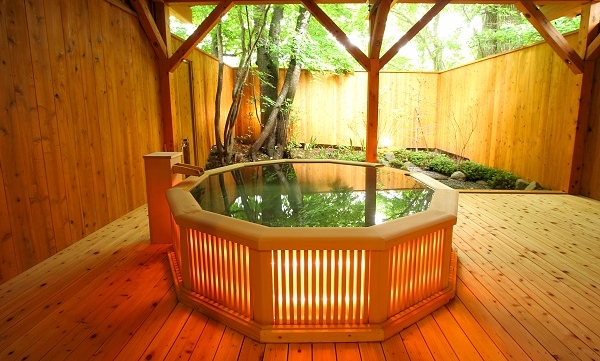 Apron for the Bathtub's Side
Given that our standard bathtub's sides are made from stainless steel, there is an option to add an apron (made from either wood or stone) that can give out light--giving the bathtub a very unique look.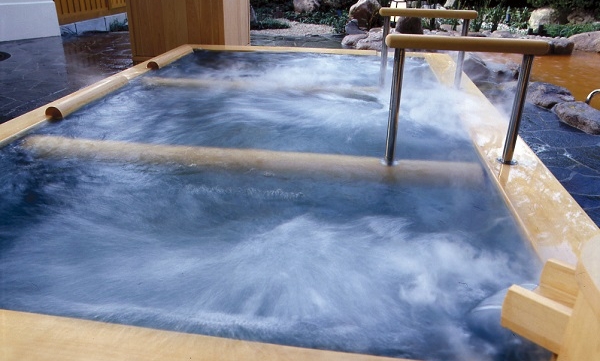 Ultrasonic Waves / Jet Spray
Lively jets of water and bubbles that pleasantly wrap the whole body and gets rid of stiffness and weariness.