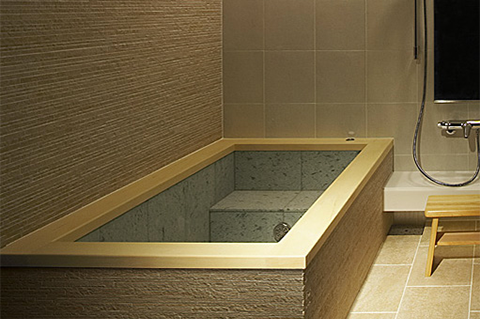 Concept
This beautiful Japanese-style design does not limit itself to the conventional way that baths are made.
After all, the bathroom is the place where one's day starts, and it's also an appropriate and tranquil space where one's day ends where one may slowly relax and reconnect with nature through the rich materials selected for one's bath. Truly, the bathroom is transforming into a place in one's home where healing is the center focus.
The MID-LINE's
Features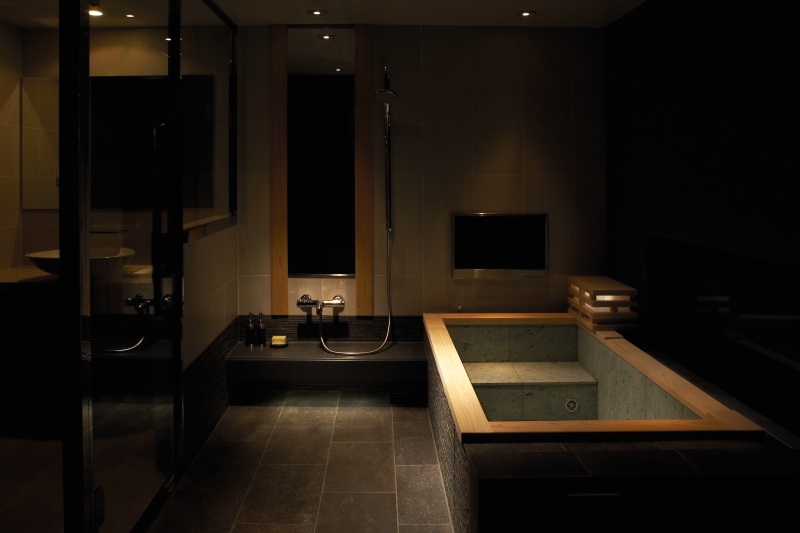 Form
Since the bathroom is a place that one uses daily, we only seek the best for our WABURO DS-LINE. Simple lines, beautiful surface composition, designed in a size that gives plenty of room for movement: through the rich feel of all these components, bathing is raised to an even higher quality experience.
The relaxation and tranquility found here is no doubt an appropriate addition to the bathing culture that the Japanese value so much.
Back and head rest
A back and head rest with a size and angle that is optimized so that one may stay in a relaxed position in the bath, even for a long period of time.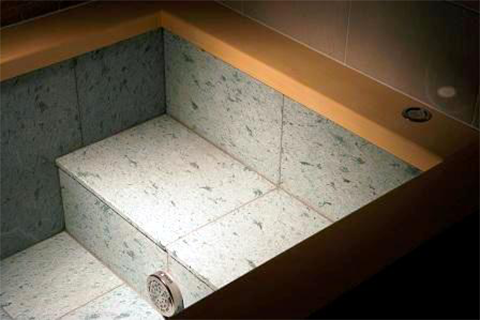 Step and foot rest
The step that ensures safety while coming in and out of the bath also serves as a comfortable foot rest.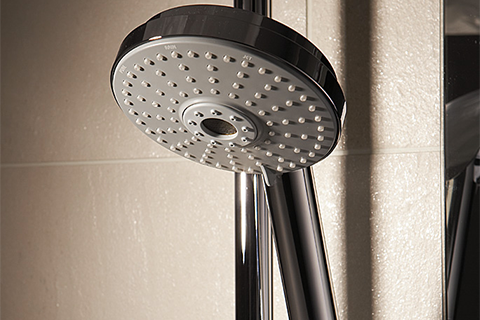 Mixer Shower
Our mixer shower, which doubles as a bath accent, uses Grohe, a high quality German brand that has a wide array of designs.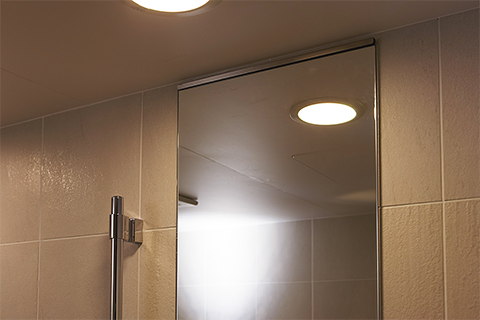 Tall Mirror
The tall wall mirror goes all the way up to the ceiling and blends smoothly with the interior of the bathroom.
Option
For an even more pleasant experience, we offer optional equipment to our well-balanced and high level standard model.
In our varied line up, one may freely choose and match each item to one's personal style, thereby making their unique, dream bathroom into a reality.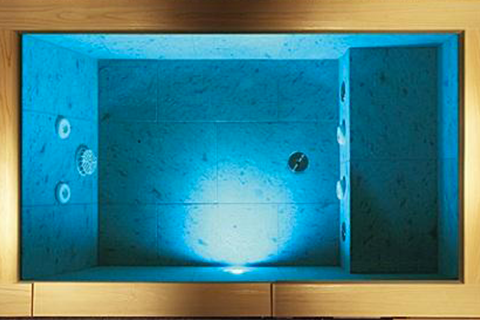 Lumilight
A gentle light in the bathtub's interior exquisitely shines through the water, thereby increasing the uplifting effect of the whole bathroom.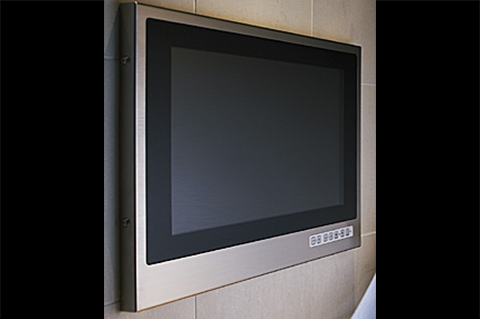 Bathvision
One may choose between 20 and 16 inches for the bathroom television that transforms the bath into a mini theater.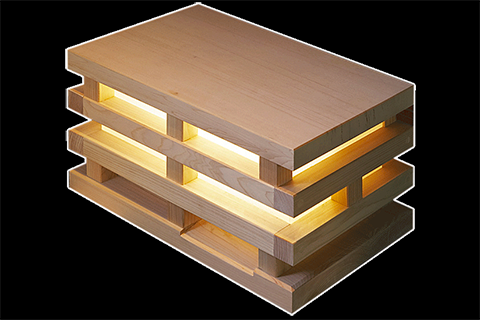 Akari
Our specially designed water hatch can be made from any wood type that matches the bathtub's design. The bathroom is softly illuminated as its internal lights continually flutter and shine.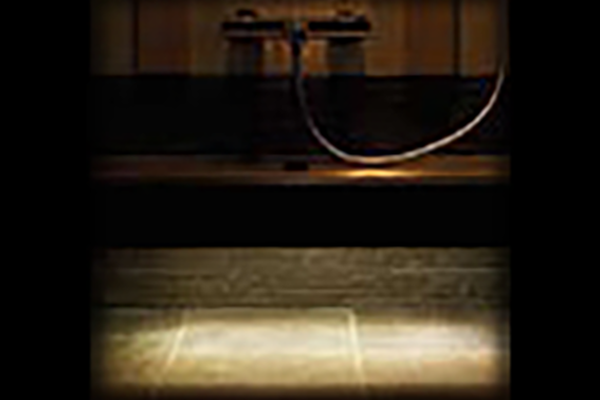 Shower Counter Light
The ambient light that is built underneath the shower counter provides a distinct impression through its illumination.
Coordinates
We offer 7 Style Coordinates for WABURO's MID-LINE, wherein the overall feel and impression of the room changes depending on the coloring of the materials used.
Please choose your preferred Style Coordinates to match the overall tone of your living space.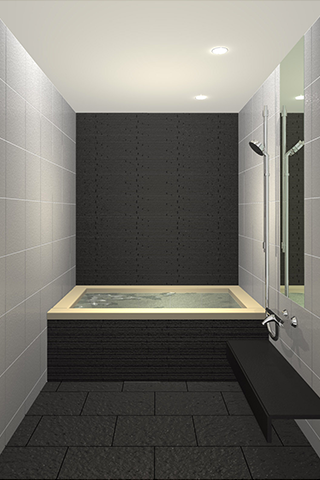 Straight Black
[ST02]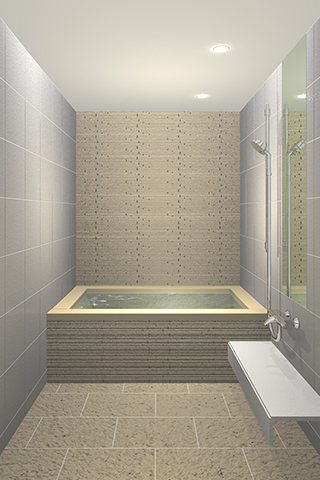 Straight Beige
[ST01]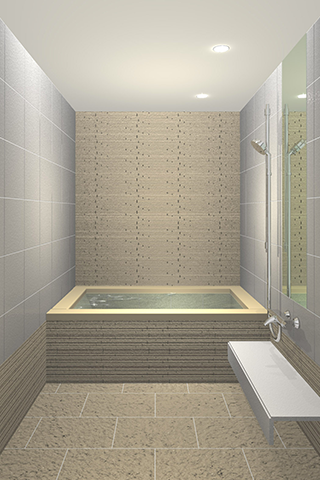 Separate Beige
[SP01]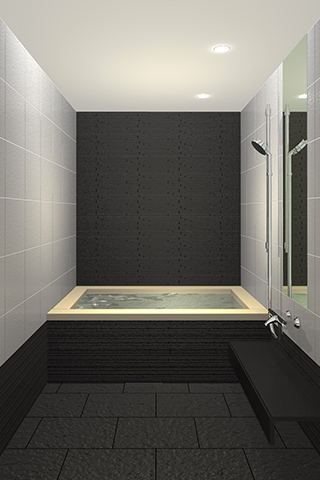 Separate Black
[SP02]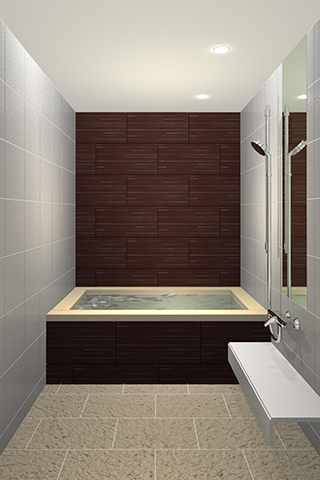 Straight Brown
[ST03]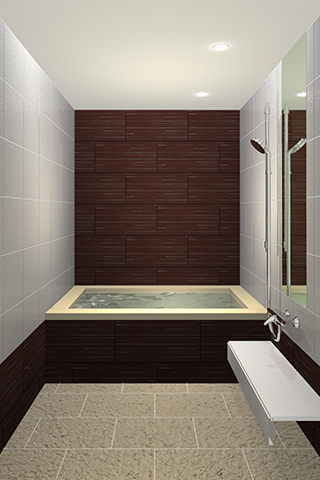 Separate Brown
[SP03]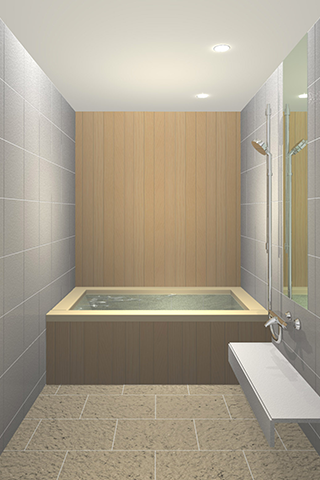 Wood Wall
[MW01]
Price
[Size Variations] 1620/1624/1822/2024
※Please consult with us for other sizes aside from the ones written above
※Date of delivery is 45 days after the approval of the blueprint
※Price does not include additional optional features
※Transportation and installation expenses are not included