Manufacturing and selling standard and made-to-order bathtubs for private homes

Ustech makes designer bathtubs that resemble ones in hotels and Japanese inns, and installs them in general residences according to the size and design that one pleases.
Installation Merits
Due to the fact that we use highly durable and waterproof stainless steel, there is no danger of leaks and the risks that come with installation in the bathroom are markedly lessened.
Through the accuracy and high precision of the way we create our products, we are able to install the product into the bathroom perfectly without creating any gaps or crevices.
We are able to manufacture bathtubs of all sizes--large or small--and are able to mold them into any complicated form one wishes.
Main Installation Areas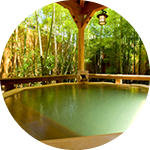 Bathtubs for Houses and Apartments
We are able to design and install any size and design one wishes that will fit perfectly with one's home. In addition to the beauty of the design of one's unit bath and shower booth, another important point is how well it is maintained--something that we try to make easier for our customers.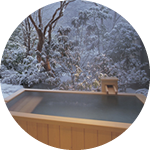 Bathtubs for One's Second House
The baths we establish in second houses give a high class air, and in addition to the ease of installation and maintenance we provide, our products have garnered quite a favorable reputation in the industry.
Guide to Standard and Made-to-order Bathtubs for Private Homes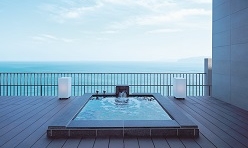 Bathtubs that cater to the hotels that want to offer a 'once in a life time' encounter to every modern traveler they welcome in their vicinity.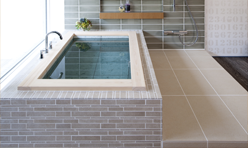 Bathtubs with carefully selected materials that exemplify the market's most popular size and coordinates.